Ippolito Transportation Inc.
Email: [email protected]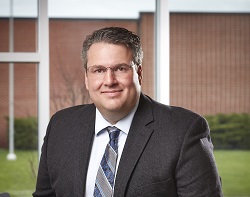 Trevor joined Ippolito Transportation Inc in 2020 as Vice President. Previously he worked at Flanagan Foodservice; in 2014 as the Director of Operations and was promoted to Vice President of Operations in 2017. He graduated with honours from Sheridan College in Project Management and has a Business Management diploma from Mohawk College. He has over 17 years of management experience.
Trevor joined the We Care Board in 2018. He is also involved in a number of not-for-profit initiatives, including RCIA Brantford, Construction and Planning for Jean Vanier, and an Advisory Committee Member for the YMCA Jean Vanier.