2019-2021 Ambassador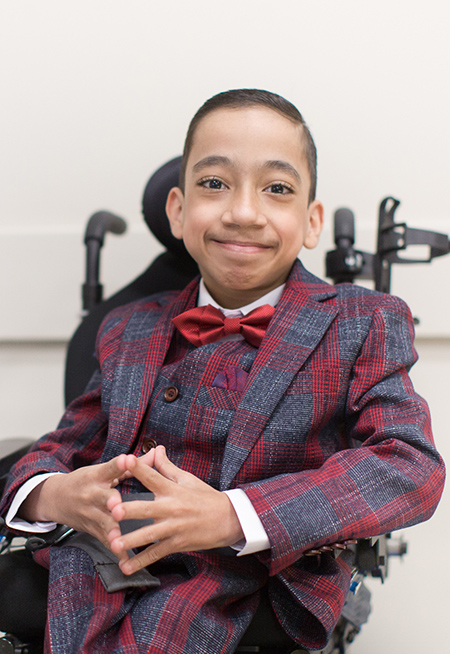 14-year old Shamil was born with Spina Bifida. He had his first neurosurgery when he was just 6 hours old. In fact, he had 6 neurosurgeries in his first year.
Shamil has always been outgoing and energetic. He was talking at age one, eating everything, and even found a way to sit on a skateboard to move around the house! He now uses a power wheelchair for mobility.
Shamil lives with his older brother Shameer, father Sohail and mother Lubna. He's heading to high school and has ambitions of a career in law.
Shamil has done radio ads for Easter Seals and participated in the Easter Seals Telethon. He's excited about going back to Easter Seals summer camp in person, after a couple of years of virtual-only camps due to Covid. He says "I just love that I can do everything at camp, and no one judges you there". After returning home from his first camp experience, his father Sohail said "He was much more confident. I then knew then he can be on his own".
Shamil is a big fan of Terry Fox and whenever he faces challenges lives by a very simple quote from Terry: "Everyone should know anything is possible if you just try it".